Creek Golf offers golf instruction for everyone. We understand not everyone can or desires to be a touring professional. We teach fundamentals for all body types and skill levels. We believe golf should be fun to learn and play. Our instructional staff has over 100 years of experience teaching and playing golf. We guarantee a learning environment with results for all students.
We offer group clinics, women only groups, and classes for juniors. Putting basics, chipping, sand play, mental strategies, course management, and custom fitting are part of a learning regiment designed to teach anyone to play the game. Private lessons are available 7 days a week.
Slow motion digital photography offers the student an interactive learning process to see their swing develop through the stages of understanding and implementation.
V1 Digital Software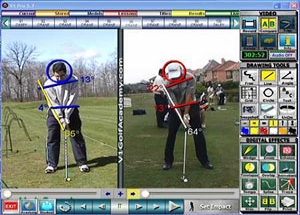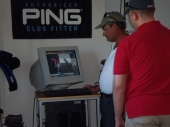 "The golf swing in the expert is more like levers functioning with speed & force to provide club head speed rather than a swinging of the arms moving the club back and forth as a child swinging in a park on a glider or rope swing."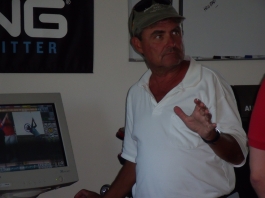 Tim Woodliff is the Director of Golf and Instruction at Cypress Creek Golf Center & Academy. Tim has been playing golf for over 45 years and as a student of the golf swing for many years has had the opportunity and privilege of studying teaching techniques from some of the world's best instructors and players. He has designed, constructed, owned and operated golf facilities in Texas for two decades. As a graduate from Baylor University with studies in physics and kinesiology he has been given a unique insight into the golf swing practically as well as mechanically. This complete understanding offers the student a simple translation to enhance the learning process.Tim has taught hundreds of satisfied students from beginners to professionals across the country. He believes the golf swing is not universal in its look or feel from one person to the next. Every individual has their own physical identity and personal mental images of the golf move. It simply requires a trained coach to help the student remove the things in their swing that do not efficiently contribute to hitting the golf ball. Each student must leave a coaching session with a better understanding of their own golf swing; but more importantly, they must leave their lesson hitting the golf ball better than they did when they arrived without getting lost in complicated dialogue